CHILI OLEORESIN EXTRACTION
The four different varieties of chilli were extracted using three solvents.
A). The percentage extraction of oleoresin through the experiments are shown in table 6.1.
Table.6.1
chilli type

Solvents

Byadgi chilli

Ramnad Mundu

Sattur Chilli

Guntur Sannam- S4 Type
B).Thin layer chromatographic Analysis of the oleoresins are shown in fig.6.2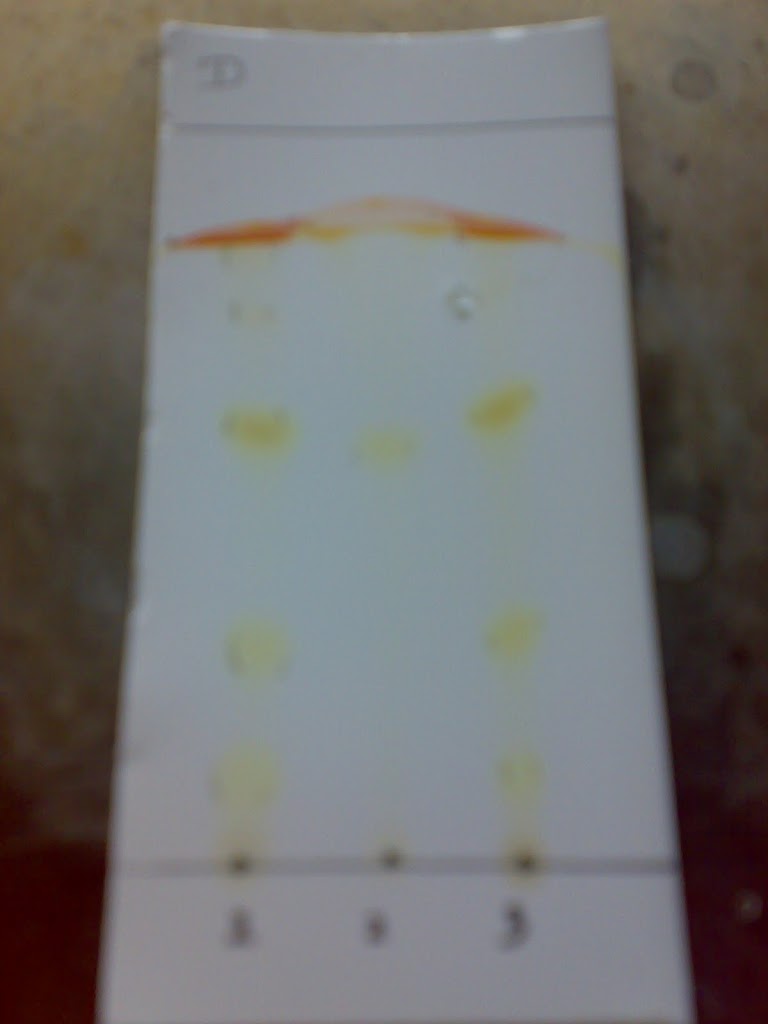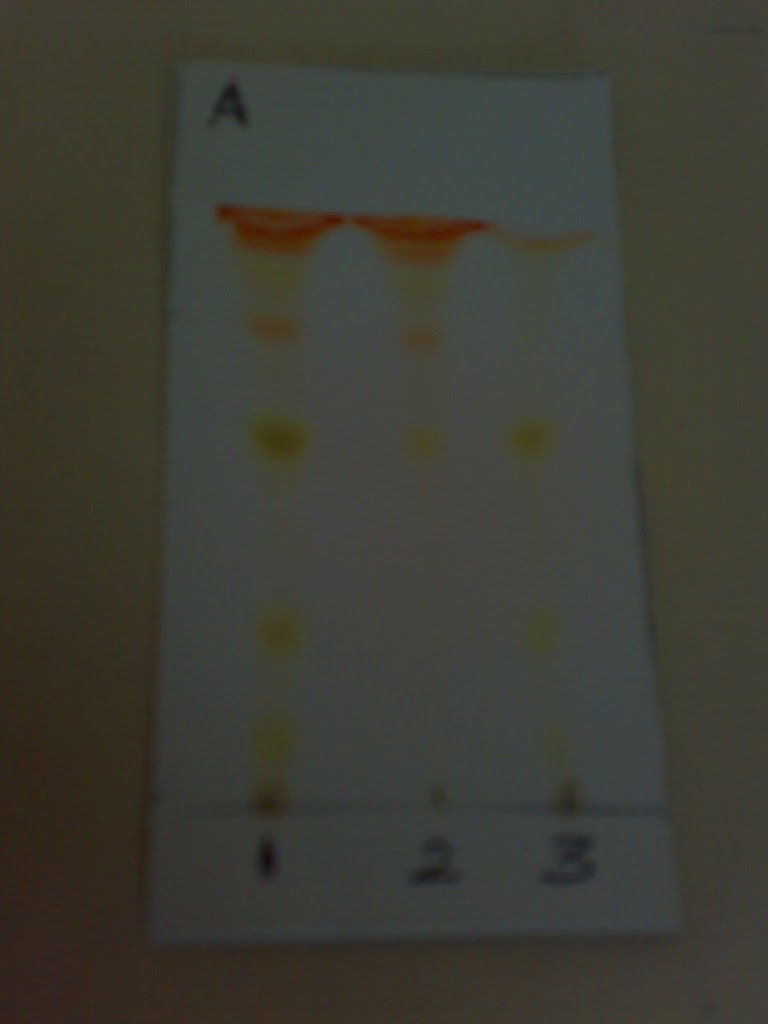 Discussion :
A)The table 6.1 are also shown in figs.6.3 & 6.4 as Bar charts Fig.6.3 shows the effect of solvents in different variety of chillies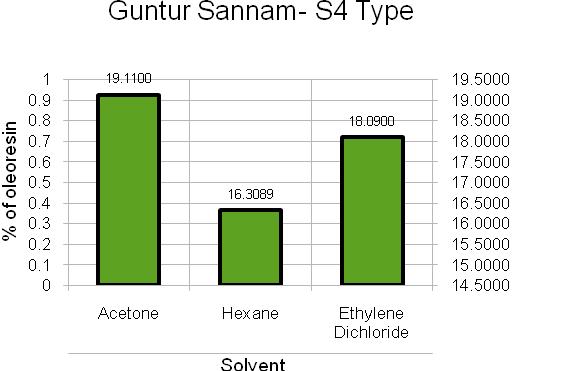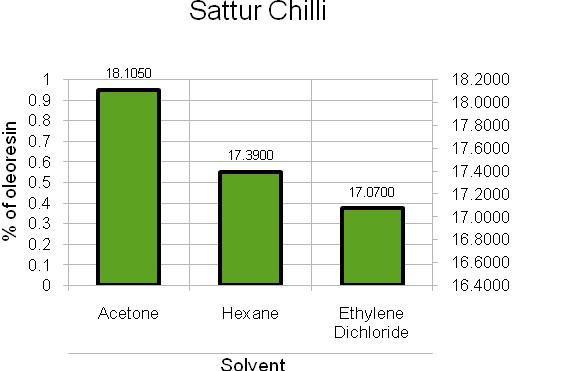 The figure shows the % extraction is higher in Byadgi variety
Fig.6.4 shows the effect of chillies in extraction with different solvents
The fig.6.4 indicates that acetone gives higher percentage of extraction
B) Thin Layer chromatography figures 6.2 show that all the varieties of chilli do not give the same component
.
| | | | |
| --- | --- | --- | --- |
| | | | |
| Guntur sannam | | 5 | 4 |
| Byadgi | 5 | 3 | 4 |
| Sattur | 8 | 6 | 7 |
| Ramnad Mundu | 6 | 2 | 5 |

Here the type(Sattur) gave higher number of component. (Identification and quantification could not be done due to lack of other instrumental facilities)